Welcome to ServiceMaster Clean Woking
For Carpet Cleaning in Woking call:
01483 797113

We have a discount offer currently running!

Call now for your quote!
Home

Carpet Cleaning in Woking by ServiceMaster Clean
You work hard to keep your home clean, but vacuuming alone isn't always enough! Whatever the quality, your carpet and rugs will last years longer if professionally cared for. Here at ServiceMaster Clean, we offer cost effective carpet cleaning in Woking for your home and business.
We're part of the world's largest specialist cleaning company which, coupled with our local knowledge and passion for service means that you, the customer get the best of both worlds; a highly professional service provider who can fulfil the most demanding specification whilst delivering a close, personal and responsive relationship with you directly.
Why choose us for your carpet cleaning in Woking?
The 50 years of business experience of ServiceMaster Clean as a national company in carpet, upholstery and hard-floor cleaning has enabled the most effective methods and products to be developed. Such products are now the great benefit to us which we use to service homes, businesses, retailers, schools and hotels alike.

Our hand-picked technicians are chosen for their positive attitudes and commitment to getting the job right, first time.

Our fantastic truck-mounted machinery has increased cleaning and drying times whilst offering an unrivalled cleaning service.

However delicate your furnishings – We can help. We offer a totally customised service – After a thorough inspection, our specialist will decide which of our carpet cleaning systems is the most appropriate to restore both the colour and texture.
Even the best furnishings will eventually show signs of wear and suffer from damage or accidents. ServiceMaster offer an extensive range of techniques for restoring carpets and upholstery.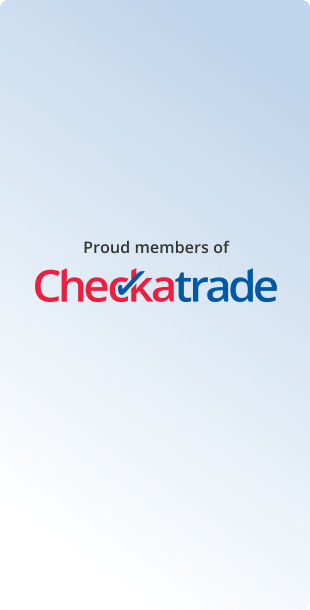 Services available
Carpet and rug cleaning

Upholstery and curtain cleaning

Leather suite cleaning

Soil protection treatment

Stain protection

Odour removal

Carpet re-tuft/reweaving

Wood and Vinyl floor treatments

Moth/Infestation treatment

Allergy treatment
So give us a call for a free quotation on 01483 797113, fill in the form on the Contact Us page, or email us direct from here at smgu@servicemaster.org.uk
About Us

A Bit About Us
We started our Franchise in 1992 and have not looked back since on the meeting that started us down this road.
Some 20 years and a great deal has changed and some of the personnel have changed but lots of our residential clients are still with us and keep coming back as we have a pride in our work and believe in providing a good service.
We have a large volume of repeat business and always focus on customer retention, one of our largest sources of new business is recommendation and clients, in our experience like to recommend us to their friends so that they can benefit from our service as well.
Carpet: before and after treatment!
Areas We Cover
Areas We Cover
ServiceMaster Clean Woking cover the following areas:
Bisley, Brookwood, Burnt Common, Chobham, Goldsworth Park, Hook Heath, Horsell, Knaphill, Maybury, Mayford, Mount Hermon, Ockham, Old Woking, Pirbright, Pyrford, Ripley, Send, Send Marsh, Sheerwater, St. John, Sutton Green, West Byfleet, West End, Westfield, Windlesham, Wisley, Woking, Woodham.
ServiceMaster Clean of Guildford
ServiceMaster Clean of Farnborough & Camberley
ServiceMaster Clean of Farnham & Aldershot
Domestic Services

Domestic Services
Normally everyone works hard to keep their home clean but vacuuming just isn't enough.
Whatever the quality of the Carpets, Upholstery and Curtains, they will always last longer if professionally cared for. Depending on the quality of the carpeting or how delicate the furnishings – velvets, silks, damasks, chintz  we will be able to advise the best method of cleaning.
Cushion: before and after treatment!
One of the hardest questions to answer is "can we get that stain out?", It really does depend on what the stain is, (tea, coffee, red wine, blood, we get all sorts of types) whether or not any other product has been used to get it out by yourself and how long its been there.
The best thing to do is to ring us straight away and get us there as quickly as possible.
Do not start using lots of "cleaners" as some of these react with the stain to make it permanent. Indeed some "cleaners" have a bleaching agent in them and it is possible that a colour loss can occur.
We will always do our best to get the stain out but sometimes it is just not possible. In these circumstances we will provide a report for your insurer if you require one.
The same applies to your curtains and upholstered furniture, the better you look after it the longer it will be there for you to enjoy.
Commercial Services

Commercial Services
Over the years we have had and still have lots of commercial clients such as shops, schools, offices, hotels and many others.
We find that the crucial thing to most businesses is minimum disruption and maximum effect.
We have managed to educate our clients that the best way to avoid spending thousands on new carpets is to have them cleaned regularly. This stops the dirt being ground into the pile and the pile being destroyed. It is also much cheaper to clean rather than replace and whilst clients rarely comment on a clean carpet, you can be sure they will notice a dirty one!!

Carpet: before and after treatment!
It's nice to have someone who does a good job and will work into our hours of work to keep disruption to a minimum.
Protection and Investment Ltd
I have used them for over eight years and I have been pleased with the results every time they have cleaned my carpets.
I have had my carpets and suite cleaned by Servicemaster for 15 years and have always been pleased and would recommend them to anyone and frequently do.